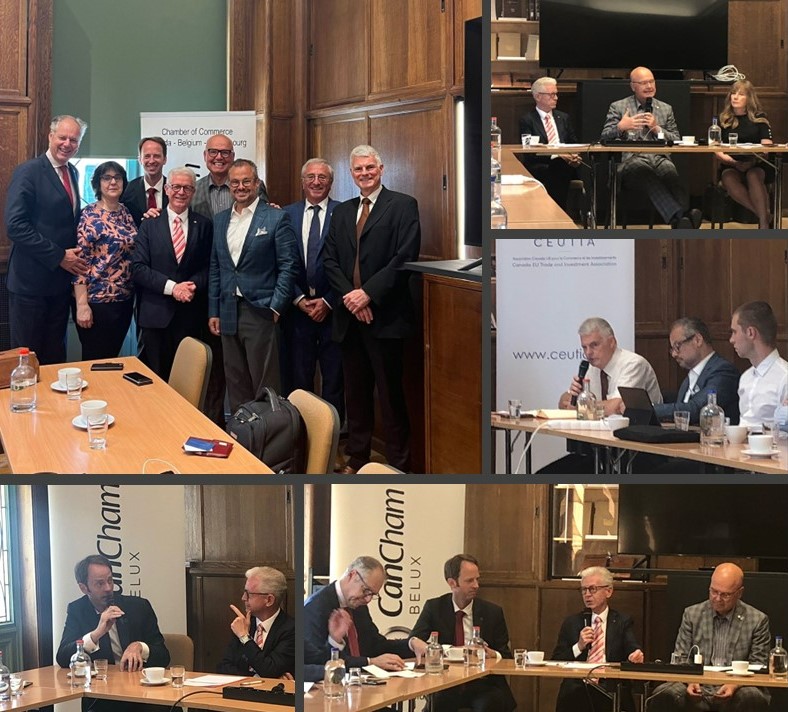 On 21 September, 2022, the Canada-EU Comprehensive Economic and Trade Agreement (CETA) celebrated its 5 year anniversary.  Since that time, bilateral trade between Canada and Belgium has increased significantly.  In addition, more companies are engaged as part of that trade. There has also been an increase in foreign direct investment between Canada and Belgium in key areas as energy and critical raw materials.
This event aimed to look more closely at the Ontario-Belgium economic and trade relationship and explore ways to support this increasingly important relationship including the role played by Chambers of commerce to help businesses succeeded abroad.
The Ontario Chamber of Commerce is one of Canada's leading business voices with over 60,000 members across Ontario and is represented by over 150 local chambers and boards of trade.
 The VBO/FEB is the business voice in Belgium representing over 50,000 small and large companies at the federal, European and international level.
 Belgian Chambers is the umbrella organisation of all accredited Chambers of Commerce in Belgium and Belgian Chambers abroad. CanCham BeLux is a member of the federation.
Our business panel discussion featured
moderated by
Jackie King GCB.D Executive Director at Ibec