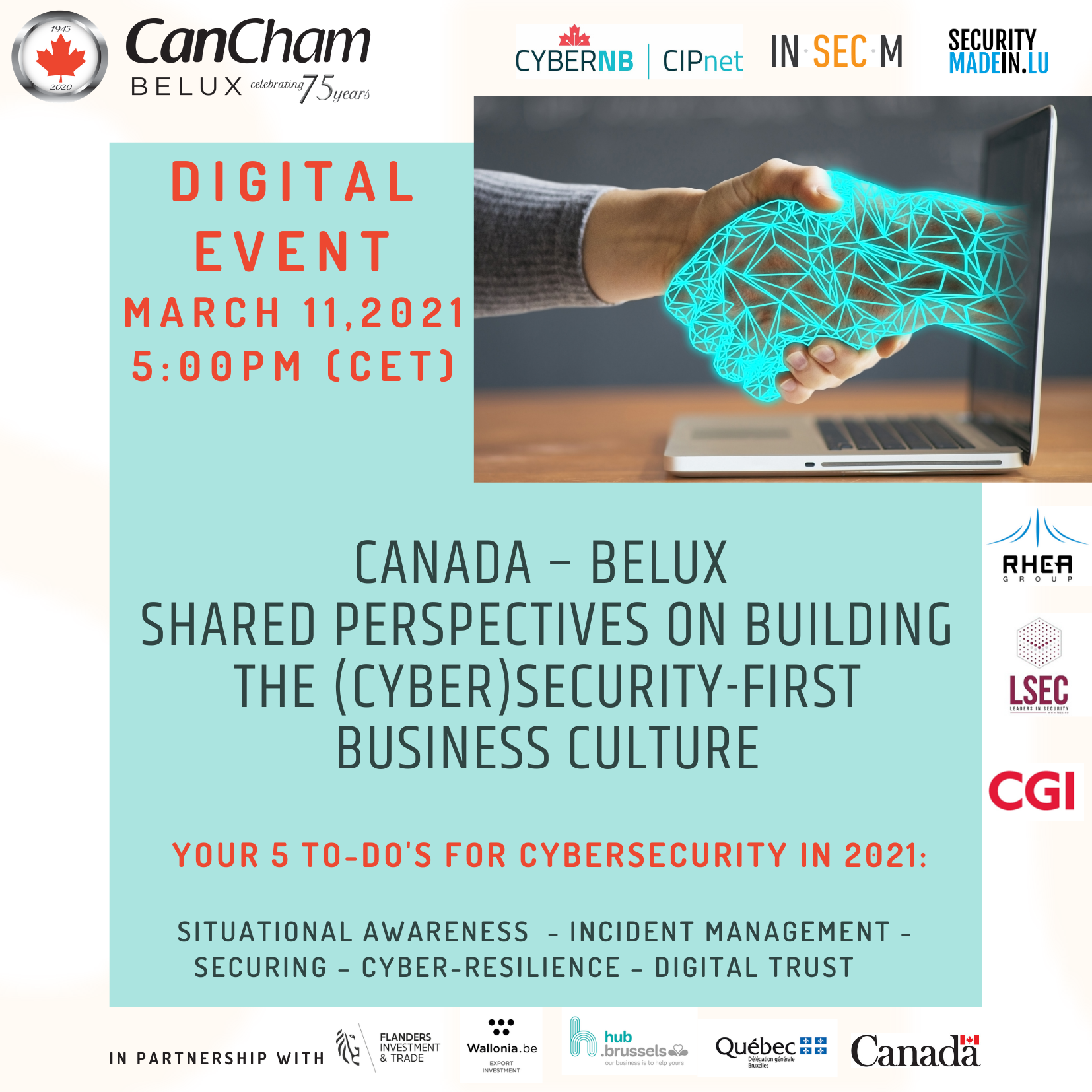 LEARN MORE from our international experts about how it is important today to be proactive by a coherent and integrative approach to security in your company or organization.
GET MORE ACQUAINTANCE with the best 2021 cybersecurity practices as key of success for maintaining your business reputation, projecting your company into the future, secure its place in a competitive (digital) environment.

PANELISTS:
Tyson Johnson, CEO of CYBER NB ASSOCIATION (Canada)
Antoine Normand, Chairman of In-Sec-M (Canada)
Pascal Rogiest, Managing Director of  RHEA System Luxembourg 
 Ulrich Seldeslachts, CEO of LSEC (Belgium) 
 Pascal Steichen, CEO of SECURTYMADEIN.LU (Luxembourg)
 Jacques Wieczorek, Senior Vice President Consulting, Managing Director of CGI Belgium
MODERATOR:  Grégory Wawszyniak Dumont, Public Relations Officer at SECURTYMADEIN.LU (Luxembourg)
PANELIST BIOS: click here
OPTIMIZE YOUR PARTICIPATION and develop your partnerships within our Canada – BeLux ecosystem : create your profile and schedule your own individual meetings with any panelist or attendee during our virtual one-to-one networking session via the platform Conversationstarter.
REGISTER HERE :