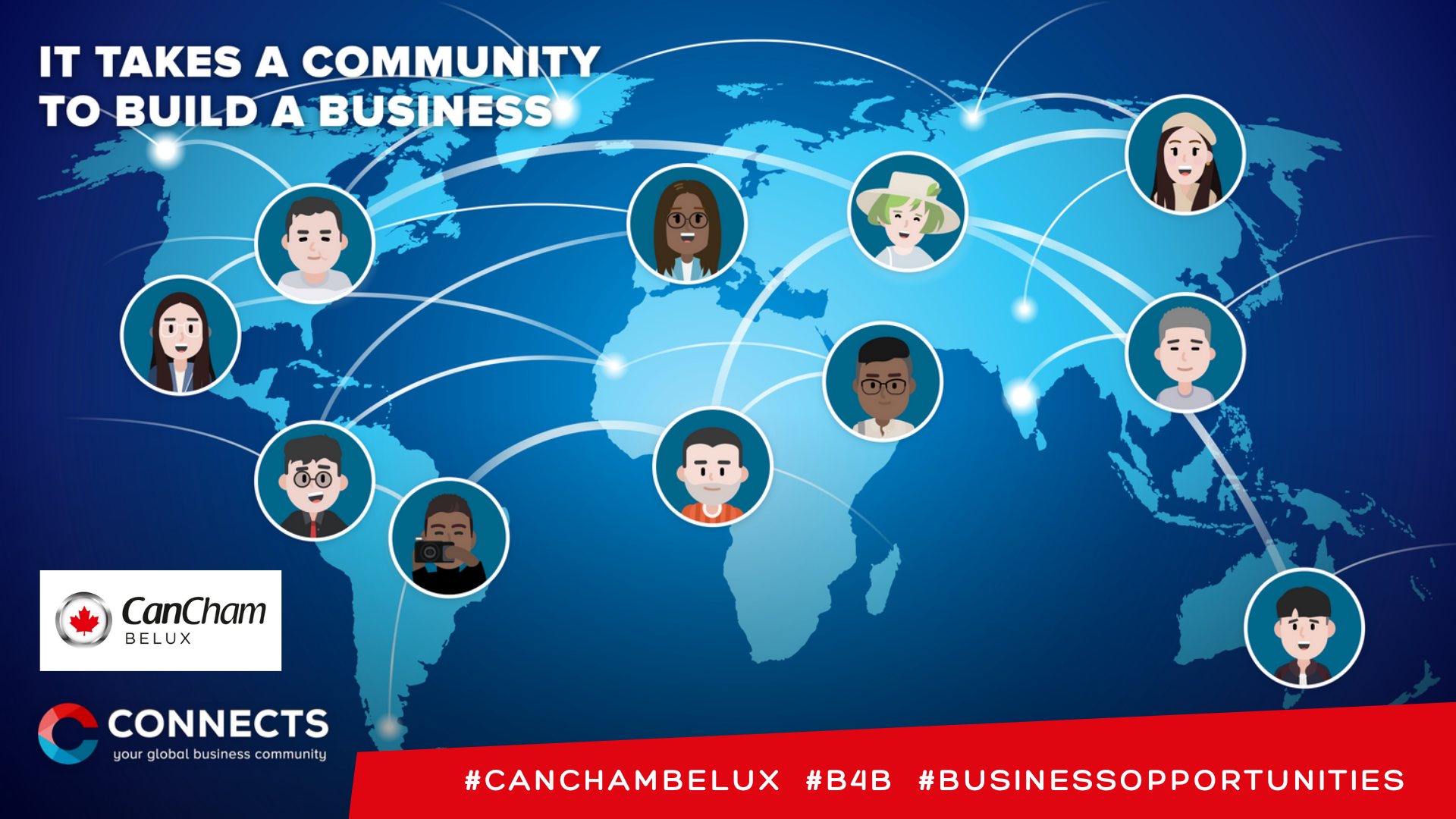 As from spring 2021, CanCham BeLux has joined CONNECTS  – the digital Business Matchmaking Platform that allows

a digital business matchmaking platform for entrepreneurs on which every company is hosted and supported by a global network of local chambers of commerce.
Strong business relationships can only be developed through trusted networks. Working with Chambers, CONNECTS provides access to leads, suppliers, partnerships, skills, and business communities. 
Now more then ever, business is all about "Digital-First"!
You don't have to do business with strangers, join CONNECTS your global business community.
CanCham BeLux on CONNECTS provides :
– Trust
– Personal Business Introductions
– Local Support
If you are a member of CanCham BeLux, you have free access to CONNECTS (see page Membership). 
If you are NOT a member of CanCham BeLux, you could try CONNECTS for 30 days for free. 
Please contact us for more info.

Want to try?  Sign here