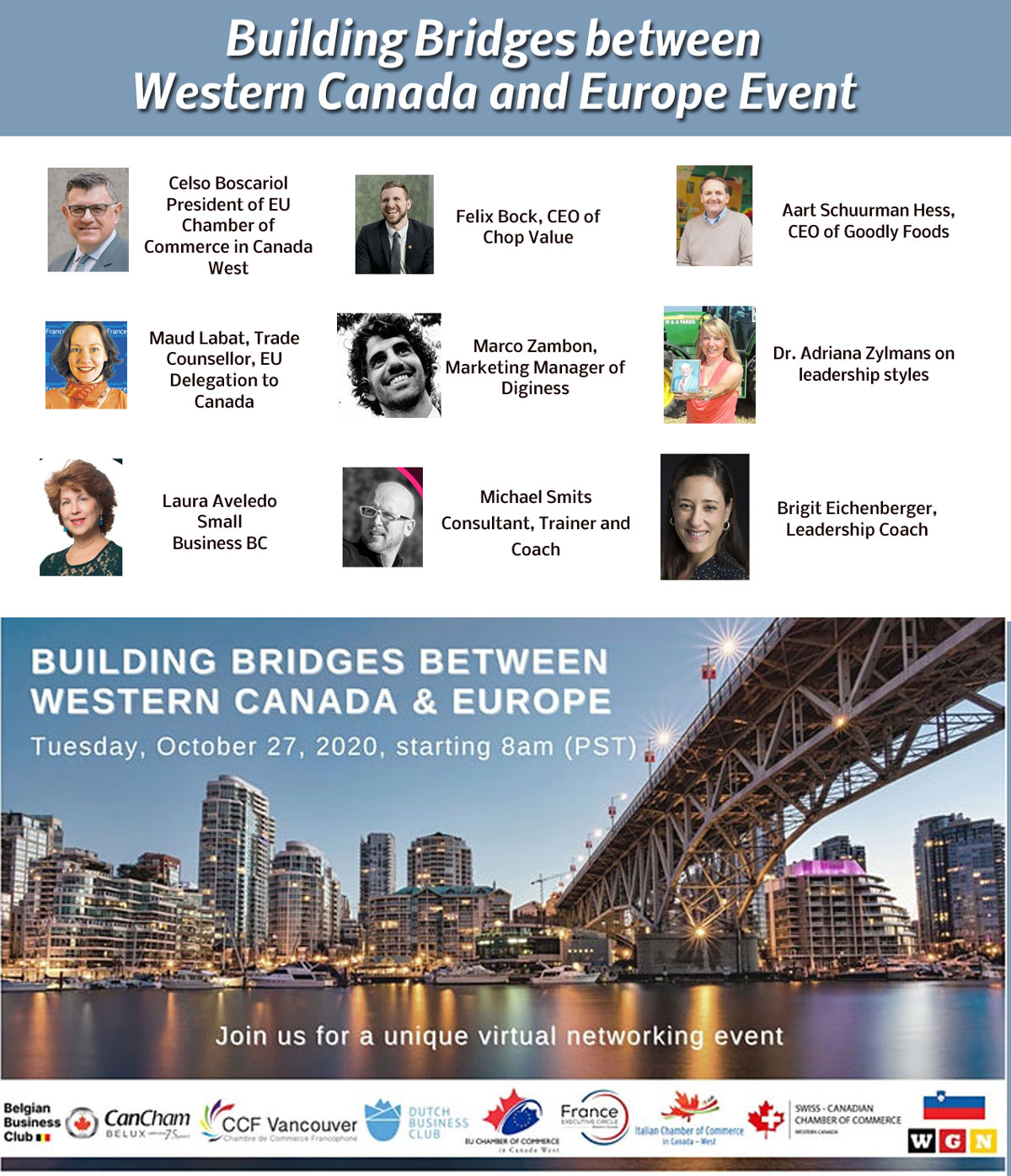 VIRTUAL CONFERENCE & NETWORKING EVENT ON TRADE, BUSINESS AND PERSONAL GROWTH
CanCham BeLux joined forces with 9 major European Business Clubs and Chambers from Western Canada 
and successfully organized a full-day virtual networking event on Tuesday, October 27.  
The participants from Belgium, Luxembourg, 
Canada, France, Germany, the Netherlands and Slovenia joined interesting talks and benefited from one-to-one networking opportunities during the whole day with any other participant. 
In addition, to the one-to-one meetings, attendees had the chance to listen to 9 interesting talks about trade, business and personal growth. 
Stay tuned for more joined events to come in 2021!